Duursport marathon sport accessoires met korting en voordeel : Polar Vantage V Multisporthorloge - Wit
Accessoires > Sporthorloges en Activity Trackers
Polar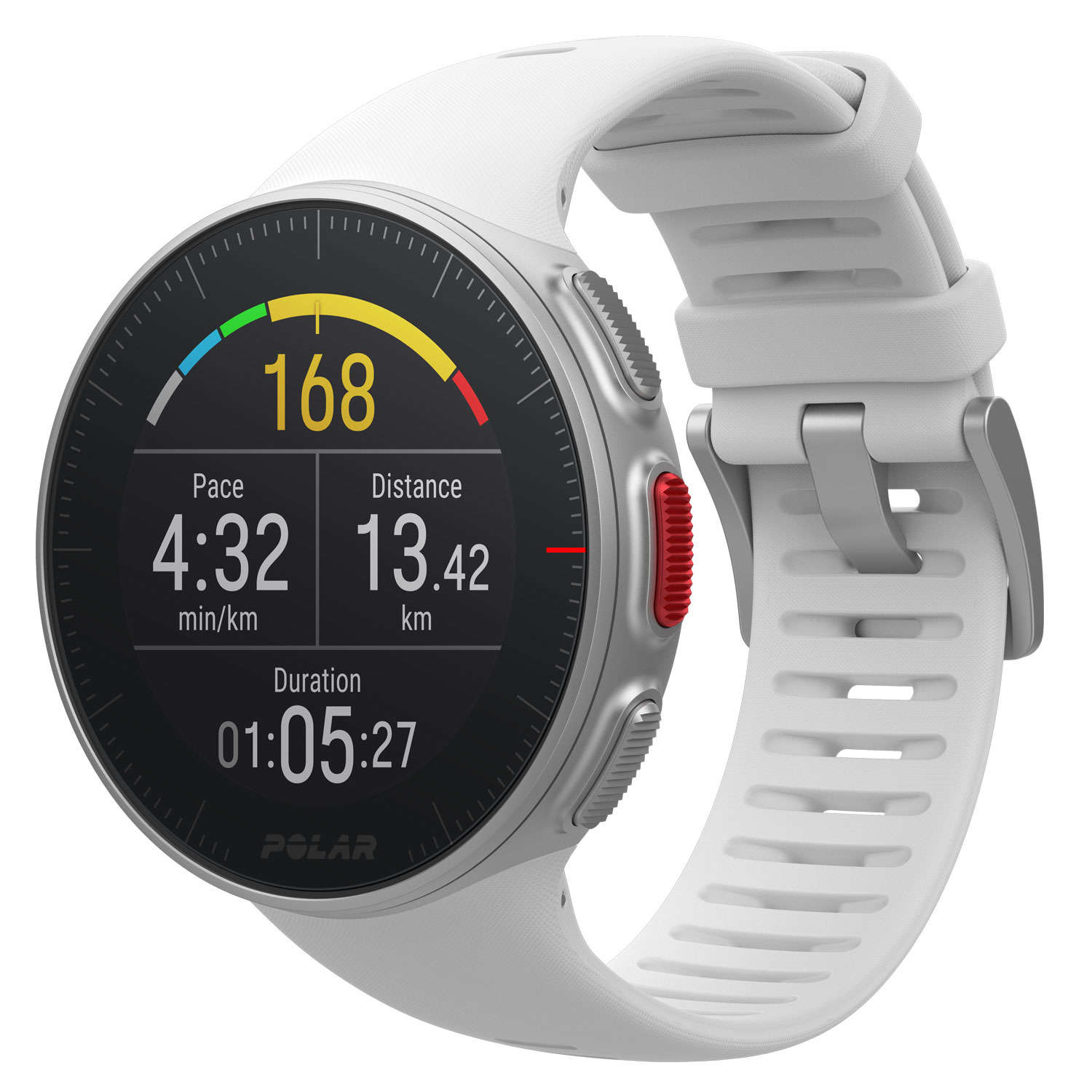 Het Polar Vantage V Multisport en Triatlon Horloge is ontworpen voor professionele sporters en sporters met professionele ambities. Als je op zoek bent naar een waterdicht sporthorloge voor triatlon of marathon training is de Polar Vantage V het beste wat je kan vinden. De Vantage V is de opvolger van de populaire Polar V800 en voegt revolutionaire ontwikkelingen toe aan de bekende Polar functionaliteit. Een voorbeeld is "running power", de kracht die je gebruikt tijdens het hardlopen. De Vantage V berekent deze kracht aan de hand van GPS gegevens, barometer gegevens en persoonskenmerken zoals je gewicht, je geslacht en je leeftijd. Met de running power berekent Polar de belasting op je lichaam tijdens je training.

Train als een professional en herstel als een professional

De balans tussen training en herstel is essentieel om op een professioneel niveau te sporten. Door de belasting op je lichaam bij te houden, en je herstel snelheid zowel dagelijks als op langere termijn te meten, helpt de Vantage V je om je persoonlijke limieten te vinden en je training daar op af te stemmen. De Vantage V geeft je iedere dag persoonlijke trainingsadviezen en waarschuwt je als je risico loopt op overbelasting of beschadiging van je spieren. De Vantage V herkent ook stress die niet gerelateerd is aan je training. Dit sporthorloge meet alle activiteit, ook terwijl je slaapt. "Polar Sleep Plus" herkent automatisch de duur, hoeveelheid en kwaliteit van je slaap en geeft je feedback voor verbetering.

Polar Precision Prime

De Vantage V meet je hartslag met een combinatie van optische sensoren en fysieke meting op de huid. Deze dubbele meting is in een normale situatie overbodig, maar helpt bij snelle bewegingen om ruis te voorkomen. Dit heet de Polar Precision Prime. Het vergroot de betrouwbaarheid van de Vantage V in veeleisende omstandigheden.

Batterij duur

Eén van de andere voordelen van de Polar Avantage V boven andere sporthorloges is de lange batterij duur. De oplaadbare batterij van de Avantage V gaat 30-40 uur mee.